If you've been wanting a more stylish solution to face masks, you're not alone. You can make your own mask, and many people have. You can also order a free mask from the apparel company Dhvani. But you may need something different. Check out these suppliers for re-useable masks that will help you show some personality while staying safe.
These non-medical, cloth face masks feature a mix of everyone's favorite Disney, Pixar, Marvel, and Star Wars characters. They align with the FDA's latest recommendations on non-surgical, non-industrial grade face masks, and are available in small, medium, and large sizes. You can pre-order a four pack for $19.99 here, with an estimated ship date of June.
Additionally, Disney will be donating masks to vulnerable communities across the country. They'll also be donating all profits from the sales of the face masks to MedShare, up to $1 million.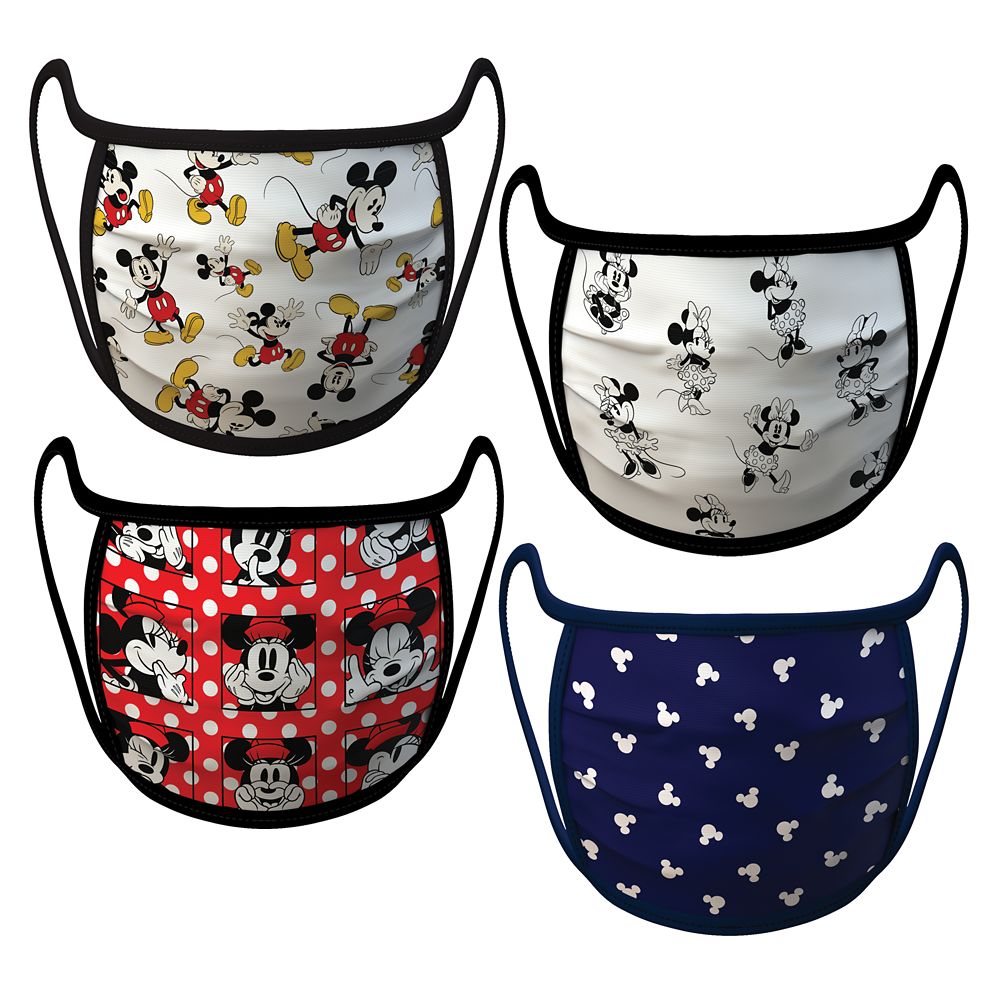 As a company founded to celebrate all things Disney parks, you can find a variety of Disney and Star Wars inspired designs, as well as others. Masks are available in both adult and kids sizing, and range in price from $15 – $22. Each mask features an opening for a disposable mask to be placed inside.
For many of the masks, proceeds will be donated to South Carolina healthcare operations as well as to New York's COVID-19 response.
This Etsy shop offers a variety of face mask styles that feature nerdy, pop-culture inspired designs. This includes designs inspired by Disney, Animal Crossing, and more. The shop offers three different styles of face coverings: a standard face mask, a fitted face mask, and a neck gaiter. Prices vary from $17 – $25 per mask, and shipping time varies from 2-7 businesses days to 2-3 weeks.
For many of the masks, a portion of the net proceeds made by the shop will be donated to Direct Relief.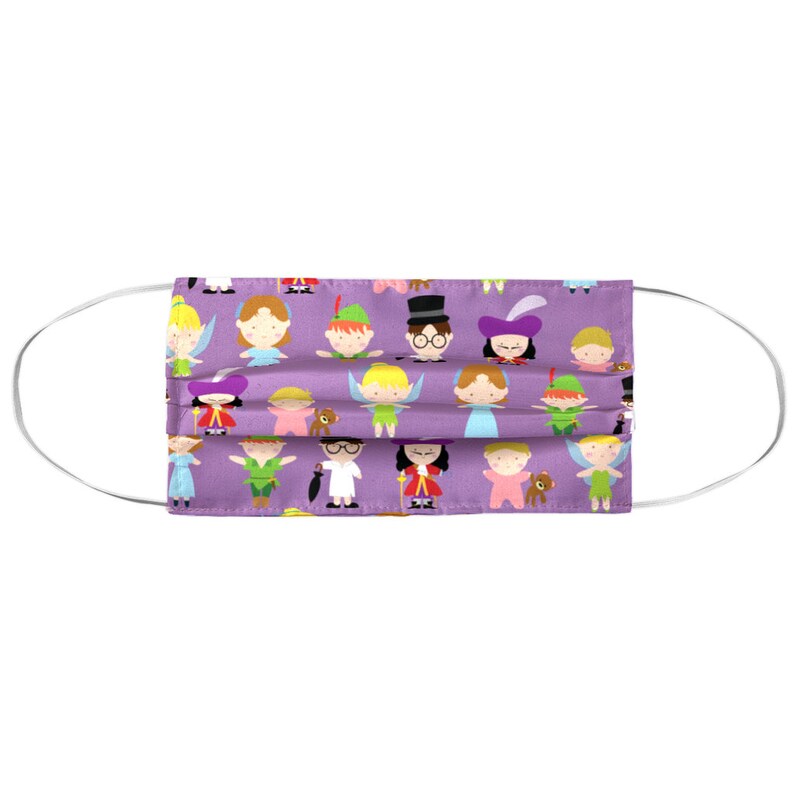 The National Basketball Association, the Women's National Basketball Association, and Fanatics have joined together to offer face masks sporting all teams' logos and colors. They're made of 3-ply cotton, with an additional heavyweight middle insert layer. Prices range from $14.99 for a single mask to $24.99 for a three pack. See the NBA's selection here, and the WNBA's here.
All proceeds will be donated to Feeding America and Second Harvest Canada, in addition to Fanatics donating one face covering for each one that is purchased.
The National Football League has partnered with FOCO to offer face mask designs for all 32 NFL teams. You can purchase a single face mask for $14.99, or get a three pack for $24.99. Your order will be shipped no later than June 25th.
The NFL and FOCO are supporting the CDC Foundation, an independent non-profit that supports the CDC's critical work, by donating all NFL proceeds from the sale of these face coverings.
Like the NFL, the National Hockey League has partnered with FOCO to create face masks featuring all league teams. Single face masks are priced at $14.99, while three packs are available for $24.99. All orders will be shipped no later than June 25th.
The NHL will be donating all royalties from face covering purchases to Feeding America and Food Banks Canada.
This subscription-based service features fun and nostalgic designs, including Batman, Care Bears, NASA, Hello Kitty, and more. Each mask is double layered and made from 100% polyester. You can buy a single mask for $13.99, or you can subscribe for recurring payments of $9.99 to get a new mask of your choice each month. Orders typically ship within 5 business days from when payment is processed.
Their program operates on a buy one, donate one system that benefits the First Responders Children's Foundation.
Cincinnati Zoo & Botanical Garden
You may know the Cincinnati Zoo as the home of baby hippo Fiona. They're now offering face masks for both children and adults in a variety of animal-inspired patterns including red panda, sloth, giraffe, and of course, hippos. Youth masks are available for $16.99 while adult masks can be purchased for $18.99. Currently, the masks are available for pre-sale and expected to start shipping after May 18th.
Each purchase will go towards the zoo's emergency operating fund, which helps assist them in the care of their animals and team members while they remain closed.
An animal rescue support company, Arm the Animals strives to support animal welfare organizations across the country by raising funds and awareness. They're now selling animal themed face coverings, with designs such as a corgi snout, tabby cat face, tiger snout, and more. Each mask is priced at $18.99. Orders should ship 4-7 days after purchase.
For each mask sold, they will be donating one to California hospitals, medical facilities, and emergency workers.
This sustainable women's clothing company is now offering non-medical face mask options in surprise prints. Instead of using elastic ear loops, each mask has two tie strings that allow for a more personalized fit. The masks are being made with fabric from their clothing lines, meaning that some packs may feature a variety of colors and patterns. Each pack is priced at $25, and includes five face masks. You can order yours now here. Each order includes free shipping, with the ship time for most orders is 3-7 days.
The company has partnered with the City of Los Angeles to create LA Protects, an initiative to organize local manufacturers to make five million non-medical masks for essential workers. They recently donated masks to UCLA Health and The Mission Homeless Shelters, and offer the option for you to purchase a mask pack to be donated.
Forever 21 is offering non-medical face masks with unique, all-over patterns and self-tie ear straps. Each mask you order will be a surprise, as each one will feature a different print. Individual masks are priced at $5, and you can order yours here. As of May 1st, they are currently sold out of masks but plan to have more available soon. To be notified when they're back in stock, sign up here.
The company is also donating non-medical face masks to Family Promise. For each mask purchased, a mask is donated.
Zazzle offers a huge array of designs, including 'create your own' options where you can upload your own unique photo or print. Their masks come in four categories: premium cotton, cloth, disposable, and disposable cotton. Several of these styles include a disposable mask insert slot. Prices vary, but most masks are available for $12.95 – $15.95 per mask.
LookHuman also offers a wide variety of mask patterns and designs. Their masks can be used as covers to hold a disposable mask, or can be worn alone. Each mask is priced at $18.99. Currently, you can use the code SPRING30 for 30% off your purchase.
For more Living on the Cheap articles: